Abstracts and Speaker Bios
Angelika de Bree
Unilever, Netherlands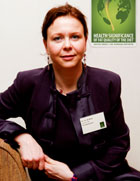 Dr. Angelika de Bree graduated as nutritionist from the Wageningen University in 1996. Subsequently she obtained her PhD from the Radboud University in Nijmegen for her work on dietary, lifestyle and genetic determinants of homocysteine and its relation with coronary heart disease, a piece of research that she continued as Post doc at INRA in Paris. In 2004, she started at Unilever to work in different positions at various departments and locations within Unilever R&D, including Heilbronn and Hamburg. From 2009 until 2012 Angelika was president of the European Nutrition Leadership Platform (ENLP) alumni association. She published over 50 scientific publications (full papers, abstracts, book chapter) and is member of the board of the Choices International Foundation. Currently Angelika is the Global Cross-Category Nutrition Director for Unilever R&D in The Netherlands, where one of her main tasks it to drive the nutritional commitments that are part of the Unilever Sustainable Living Plan.
Luis Fernandez
Tate & Lyle, USA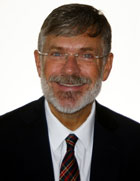 Luis Fernandez, CFS, is currently Senior Vice President of Global Applications at Tate & Lyle, based in Hoffman Estates, USA. He leads the worldwide application group dedicated to creating unique customer value with Tate & Lyle single ingredients and systems. The application teams develop, formulate, process and evaluate finished food in the categories: bakery & snacks, beverages, convenience, dairy, confectionery, fruit, meat and culinary.
Luis has a MS in biochemistry and a second MS in food science from the University of Buenos Aires. He has worked on various R&D positions for over 27 years in the global food ingredient industry (DuPont, Cargill and Tate & Lyle). Luis has been employed and lived in Latin America, Europe and the United Estates. He is married with Berta over the past 30 years and has three daughters.
Luis is fluent in Spanish, French, English and working knowledge in Portuguese and Russian. He has dual nationality: Argentinean and Belgian and is US green card holder.
Mr. Fernandez is a Certified Food Scientist (CFS), a Fellow -and board director- of the Institute of Food Technologists (IFT) and a Fellow of the International Academy of Food Science and Technology (IAFoST). Luis is also a board member of the European Technology Platform (ETP) -food for life-.
Luis is fully engaged with Tate & Lyle Specialty Food Ingredients since it is a global company dedicated to create customer solutions applying food science and technology. The fantastic current ingredient portfolio of Tate & Lyle plus the outstanding innovation pipeline make Luis excited about the future. He is passionate to work with customers and Tate & Lyle team to deliver greater value together.
John D. Fernstrom
University of Pittsburgh School of Medicine, USA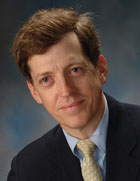 S.B. & Ph.D., Massachusetts Institute of Technology; formerly assistant & associate professor, Massachusetts Institute of Technology; currently professor of psychiatry & pharmacology, University of Pittsburgh School of Medicine. Society Memberships: American Society for Nutrition, American Physiological Society, American Society for Pharmacology & Experimental Therapeutics, Society for Neuroscience. Publications: Over 200 peer-reviewed and review articles.
Elizabeth Kempen
Department of Life and Consumer Sciences, University of South Africa, Science Campus, Florida, South Africa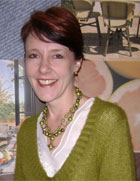 Prof Elizabeth Louise Kempen, obtained her B.Sc Home Economics (Cum Laude), Honours (Cum Laude) and Masters in Home Economics (Cum Laude) at the North West University. After receiving a British Commonwealth Scholarship she completed her PhD in Philosophy, specialising in Environmental Psychology at the University of Liverpool in the UK. On returning in 2003 she became Research Coordinator of the newly named Consumer Sciences division and elected as Chairperson of the Consumer Science division. In 2007 she spent some time in the Consumer research industry thereafter joining the Department of Life and Consumer Science at Unisa in 2008. She is currently Head of the Office for Research and Postgraduate Studies in the College of Agriculture and Environmental Sciences at Unisa.
She has received NRF and WRC research grants, published in both national and international accredited journals, and delivered papers and posters at international and national conferences. Prof Kempen also received two excellences in Tuition awards, a Young research award from the North West University and Women in Research award in 2011 at Unisa. She is president of the South African Association for Family Ecology and Consumer Sciences and an editorial board member of the International Journal of Consumer Studies and reviews for various national and international journals. She is chairperson of the Research Ethics Committee of the College of Agriculture and Environmental Sciences and supervisor of various Consumer Science PhD and Masters Students. Prof Kempen mainly specialises in consumer behaviour research specifically addressing consumer decision making, consumer attitudes, perception and values and responsible consumerism and heads a research group on Consumer Education: Foodstuffs and Nutrition Behaviour at Unisa.
Lynn Moeng
Chief Director: Health Promotion, Nutrition and Oral Health, Department of Health, South Africa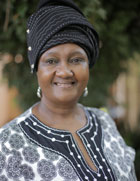 Ms Tshimi Lynn Moeng-Mahlangu is a registered Dietitian with a Masters in Dietetics. She is the head of Health Promotion, Nutrition and Oral Health within the National Department of Health. In her previous life she was a Lecturer at the Medical University of South Africa. Her main responsibilities includes among many others; guiding policy development, stakeholder engagement for successful implementation of relevant nutrition policies, monitoring and evaluation implementation of nutrition, health promotion and Oral health policies. Providing leadership and strategic direction on matters relating to Nutrition, Health Promotion and Oral Health. She is passionate about infant and young child Nutrition.
Dr. Vash Mungal-Singh
Heart and Stroke Foundation, South Africa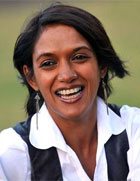 Dr Vash Mungal-Singh is Haematopathologist, holds an MBA, and is currently the CEO of the Heart and Stroke Foundation South Africa. Her focus is public health with work extending across cardiovascular disease and non-communicable diseases (NCD) prevention programmes and advocacy, both regionally and globally. She works closely with civil society organisations, government and business. Dr Singh holds the vice-presidency positions of the World Heart Federation and the African Heart Network, and is a volunteer director on the board of the Homestead, an NGO that works with street children in Cape Town, where she previously held the position of chairperson.
Her work in NCD advocacy includes:
- She is currently a member of WHO's Global Coordinating Mechanism on Prevention and Control of NCDs (GCM/NCDs)
working group, tasked with realizing government's commitments to engage with the private sector.
- Attendance and as a panel speaker at the United Nations NCD high level meetings in New York in 2011 and 2014.
Through the HSFSA, being one of the founding members of South Africa's NCD Alliance.
Dr. Nelia Steyn
Division of Nutrition, UCT, South Africa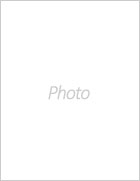 Dr Nelia Steyn has been active in the field of nutrition research since 1980. She has an MPH from the University of Cape Town and a PHD from the University of Stellenbosch. Her three main areas of research are related to (i) the field of chronic diseases of lifestyle, particularly type 2 diabetes, obesity and other issues relating to a healthy lifestyle and (ii) dietary methodology, particularly as it relates to dietary surveys and (iii) food security in southern Africa, including the double burden of malnutrition. Most of her publications and conference presentations are in these three areas.
She also has extensive teaching and community related nutrition experience after working for the Department of Health for 10 years and for 10 years as Head and Professor of the Department of Human Nutrition at the University of the North (Limpopo), which she started in 1992. She served as the Chair of the Education Committee of the Professional Board for Dietitians of the Health Professionals Council for 8 years and as the deputy Vice Chair of the Board. She has in the past also served as a council member of the Nutrition Society. To date she has more than 130 peer reviewed publications and is an NRF rated scientist.